Jewelry Making Supplies
As a beginner to basic stringing, jewelry making supplies are the essentials to creating any piece of jewelry. This topic is broken down into three categories
Each category is full of information. Depending on how deeply you want to delve into each of these categories of jewelry making supplies will naturally be based on the time you want to give to each. As a beginner, we are guessing you just want to get started. Keep in mind that each category varies based on the type of beading jewelry you want to create and your skillset. We discuss these different beading jewelry styles here.
If basic stringing is where you want to start then, we got you covered. For a beginner, it can be overwhelming to try to consume all at once. Our step-by-step through the basics allows you to evolve into learning the essential jewelry making supplies at your pace.
As you learn how to make jewelry, you will find the jewelry making supplies that will be your favorite go-to supplies. You will be mastering the basics in no time.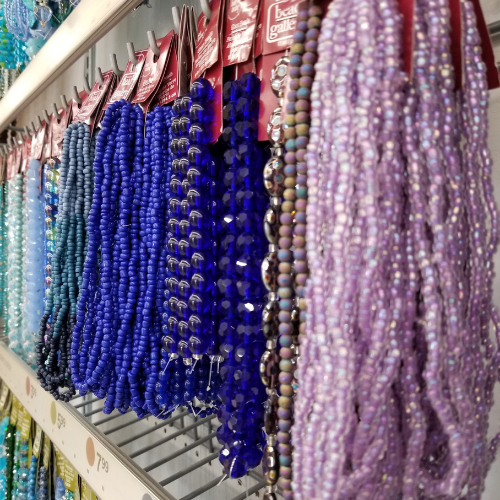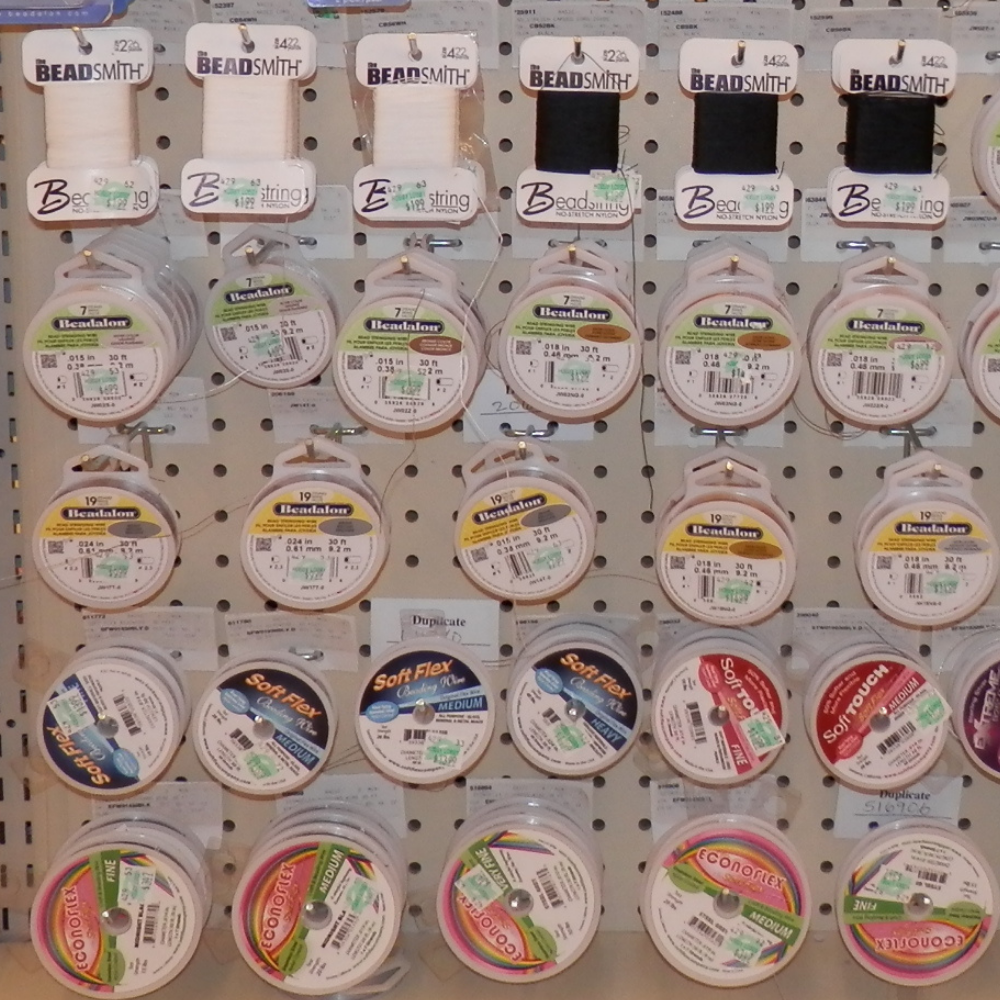 This page focuses on the beginner for basic stringing. No advanced techniques here. Use it as resource of the things that you will be adding to your knowledge base as you progress. We hope you enjoy your time with us.
Be Aware! There may be some potholes ahead on some information we are currently building on. Your patience with us in the vast topic is appreciate.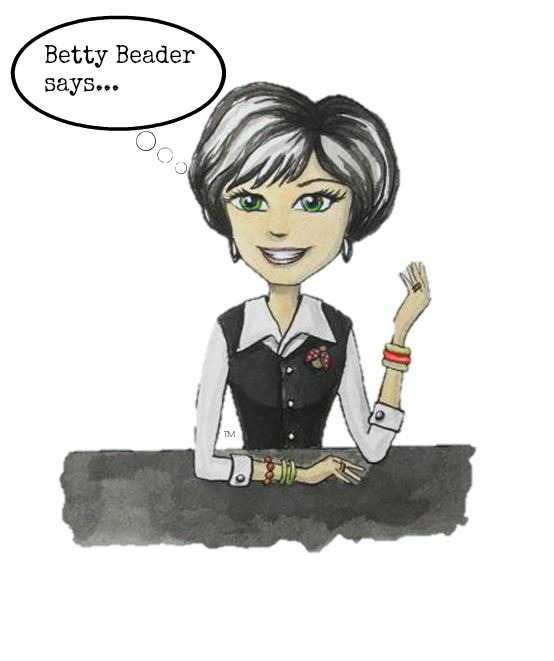 Patience is key.
Approach this page as a resource and remember this is not the be-all, end-all on the topic of jewelry making supplies.
With that being said, feel free to move about the pages and soak in what we have posted so far. More information coming soon. We hope you decide to visit often, it's a big topic. Thank you for your patience with us.
---
 Beads
Beads are the main focus to any pretty piece of jewelry. They are the eye candy to any piece of jewelry. But beads do not do all the work, they just get most of the credit. The list of things to keep in mind as you consider making any purchase of beads are:
Bead Shapes
Bead Sizes
Bead Style, i.e. elegant, rustic, abstract, novelty, fun, festive, 
Bead Composites

Interior Hole sizes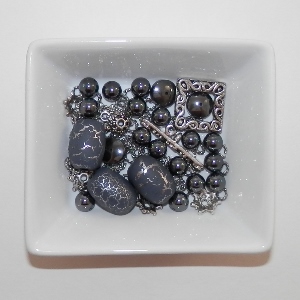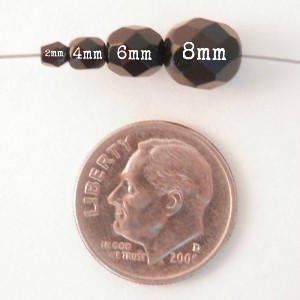 We delve deeper into this subject that makes up 1/3 part of your main supplies at 'The Basics of Beads.' This page goes into greater detail on this subject. There is way too  much information to cover here in addition to the other information we talk on this page. We encourage you to visit and take some time sifting through the information.
If you have not already experienced the vast sea of selection sift through the information and get yourself familiar with what will be one of the main ingredients to making jewelry. 
What about suppliers? There is no one stop shop. We have compiled a list for your convenience to get you started.
---
 Findings
Findings are the components that do all the work but get none of the credit. They are the invisible hidden secret sauce that holds jewelry together. Findings are also able to enhance a piece of jewelry.
Here is the basic list we cover:
 Crimps
Crimp Beads

crimp beads, crimp tubes

fold-over crimps

ribbon crimps
wire guards
crimp covers
screw in crimps (scrimps)
 Bead Stringing
Stringing Materials  [If you can string a bead on it, it's a stringing material.]
beading threads; nylon, silk, polyester

beading cords; leather, faux leather, hemp, satin, nylon, rubber, cotton



elastic
pre-shaped wire; add a bead, memory wire, neck wires
wire; the non-soft flexible kind
others; ribbon, yarn, sewing thread
 Earrings
Earring Findings (if you use it to make earrings then it fits here)
ear wires
earrings
ear thread
hoops
earnuts
ear stud
ear clips
head pins/eye pins
 Other Useful Jewelry Making Supplies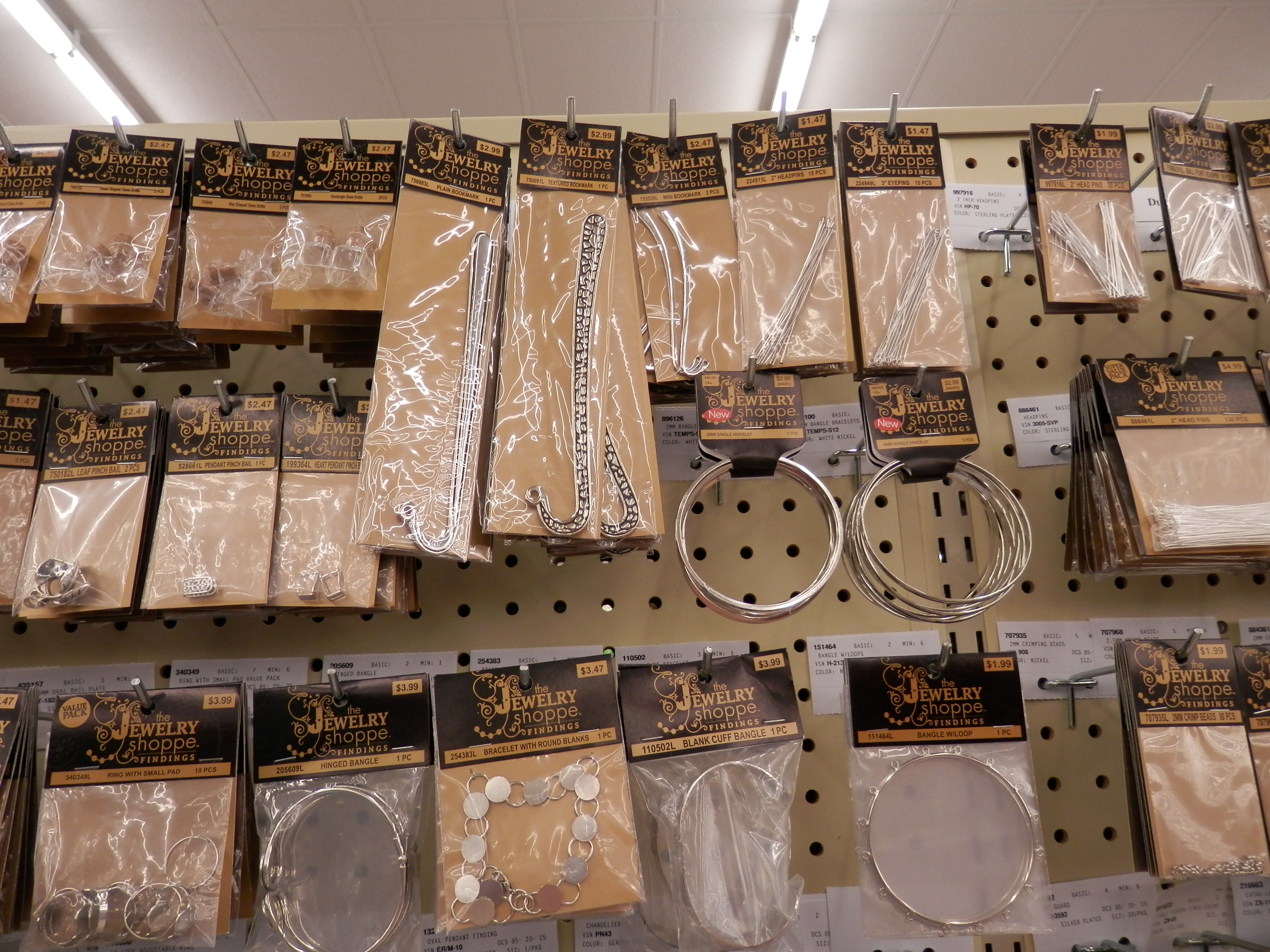 Useful  & Necessary Findings
bails
jump rings/split rings
links
connectors
space bars
bead caps
bead cages 
bead frames
clasp
beading bases
---
 Jewelry Tools
Let's talk about some of the jewelry making hand tools used to create bead stringing projects. Listed here are the tools that have made it to our tool bench, we will talk more about them and demonstrate their uses. More information coming soon...

Variety of Pliers:
Crimp Pliers
Hollow Nose Pliers
Split Nose Pliers
Bent Nose Pliers
Flat Nose Pliers
Various Wire Cutters:
Side Cutters
Nippers
Heavy Floral Wire Cutters
Other Useful Tools:
Reamers
Bead Stopper
Needles
---
 Where to Buy Jewelry Making Supplies
As a beginner how do you know where to start finding your supplies if you want something more than the your friendly neighborhood craft store? Finding the right jewelry making beading supplies for your current and future jewelry making projects will be a test of time through trial and error. Finding the best suppliers that will meet your needs will be as well.
There are many out there and they are all fighting for your business. If you have picked up and thumbed through an issue of any beading magazine then you have seen first hand the number of jewelry making beading suppliers that are working to persuade you to try their services and goods.
We encourage you to sample and try a few.  We like having a physical copy on hand but an online shopping can work when no physical copy is available. If you are lucky enough to have a brick and mortar bead shop in your backyard you are lucky. Do the leg work it's going to take to find your perfect beading supplies that will fit your beading needs.
In addition, with the online world continuing to grow some of our favorite suppliers can also be found at Amazon.com or Ebay.com  as well as independent suppliers host a store at Etsy.com. Shop around and if you find a place you really like consider letting us know so we can share that find. It's no fun keeping this information to yourself.
Remember there is no one-stop bead shop. There are so many jewelry making beading supplies that are available that it's nearly impossible to find your very favorite in just one place. Do your research and let's go shopping for beading supplies.
We have provided a list to get you started. We will continue to update to this list. As we said earlier, if you have a favorite place that you like drop us a note so we can add it to the list.
Are you a bead shop owner?  Reach our and allow us to add your information on our 'Bead Shops' page. We love passing good information along to everyone that visit us here. What fun is it keeping all that good information to yourself!!!
Happy Shopping!
 Jewelry Making Supplies Resources
A - B

Shop over 20,000 Types of Gem Stone beads
Beadaholique says F-U-N! Prepare to spend some time as you sift through just all the goodies waiting to be explored.

Beads and Charms offers a large selection of...well beads and charms, hence the name. 

It's a fun sight when shopping for charms. 

You might want to set an alarm otherwise you will find yourself looking for hours with the large assortment of charms available.

Beads in Bulk is just that, a great bulk of bead assortment and choices. It's fun sifting through these jewelry making beading supplies found here and pricing is very affordable. Give them a look and see what you might find.

C - D

The Charm Factory offers a large selection of charms of nice quality. Sterling and silver plated are both nice in quality depending on your price point.
Specializing in charms you won't be distracted by a large assortment of other supplies. Focus on what you went there for...charms!
E - F - G
Fire Mountain Gems is my favorite go to when buying beading supplies on line.  I got a lot of my initial learning from sifting, drooling, oozing over every page of their catalog.  With detailed descriptions to example pictures I came to learn about many components and which were necessary for which projects.
With neatly categorized sections for convenience in finding the smallest things in this massive catalog keeps you from feeling overwhelmed .
H - I
Hobby Lobby brick and mortar stores I find to be the best stocked with higher quality supplies then other craft stores.  I am biased because Hobby Lobby is the only off-line store I find that carries my choice of beading wire.  If you have one in your area consider yourself fortunate but for those that don't Hobby Lobby is now available on line as well. 
In addition the well stocked selection of supplies, Hobby Lobby also offers classes in a variety of topics.
The instructors are not necessarily employees but do have to schedule through the store for classroom space and times.
Hobby Lobby has been a prime opportunity for me to grow into my beading instruction.
J - K
Jewelry Supply is an every growing resource to all things beading. Their website is user friendly and there is lots to see and lots to explore in the jewelry making supplies world.
You may be surprised by what you will find.
K-beads is a small online market and a factory, retailing and wholesale beads and various supplies. We look forward to getting to know this supplier more, it looks quite interesting. 

L - M - N
Mobile Boutique is an incredible source for the hard to find double holed beads.

This mom is living her beading dream owning her own shop.

Stop by, take a look and I bet you'll fall in love with the beads as much as I did. But I warn you, inspiration is sure to follow. Be sure to tell Mobile Boutique, Bead At Home sent you.

If you love letter beads then Name Beads is a must visit. Wholesale packages are available and the assortment is nice. Good quality as well.
A name you can stand by. These are one of my favorite for fun custom themes and they offer additional accessories to string these fun beads onto. Definitely worth a look. Great for fundraisers.
O - P - Q - R
Rio Grande was one of the first Bead Shops I was ever introduced to way back before I ever knew how to bead. They quickly ranked as my #1 top drool status for beading supplies.
Beautiful and upscale materials is what you will find in either their on-line or physical catalog.
The catalog is an education in itself and the pictures come alive on the page.
This is a must look if creating fine jewelry will be the direction in your jewelry making journey.
S - T
Shipwreck Beads is another large supplier I used early in my instruction days.  A hard copy catalog is available for nominal cost with reimbursement upon first purchase. 

Lots and lots of choices in supplies await your eyes to seek and find what might catch your attention.

South Pacific was an early find for jewelry making beading supplies. You will find a nice assortment and a great customer service to match.

U - V - W - X - Y - Z
---
Thanks for hanging out and allowing us a good excuse to talk about jewelry making supplies for beginners. It puts us in our happy place. We hope you enjoyed your time here. If you have any questions on anything your learned here feel free to reach out to us or share your thoughts at our bead talk.

Now let's get beading...