Jewelry Making Supplies
As a beginner, jewelry making supplies are the essentials to creating any piece of jewelry. These supplies consist of three basic groups:
The list can be as long or as short as you choose depending how deeply you delve into making jewelry.
Each of these categories are huge in selections and can be overwhelming to try to consume all at once.  By taking a step by step path learning the basics allows you to evolve into adding more jewelry making supplies, easily transitioning from project to project that will introduce you to this gigantic arena.
Master the basics and as you expand your knowledge into making jewelry it will allow greater focus and less confusion.
Trust that once you get through the basics and have completed your first few projects you will be ready to learn and consume more about supplies.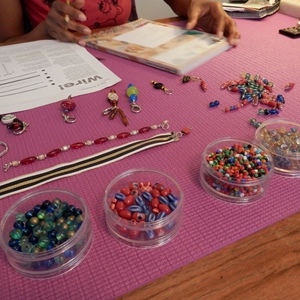 You will find yourself hungry for it.

This will be a resource page to help you find the right jewelry making supplies you may need.
Don't know what you are looking for?
Find a similar project
View the supply list provided
Check here for more information
It's all connected.

Projects...leads to the supplies...leads to the specific components...leads to 'what is this?'. 

If you have exhausted your search then it may not be here or it has not been categorized efficiently. If that is the case then please contact me and tell me what you are looking for. 
That will help both of us; you in finding what you are looking for and me in fine tuning a search.
It has been my experience that if you are looking for it, then so are others...It will help them as well.
See...it's a win, win all the way around.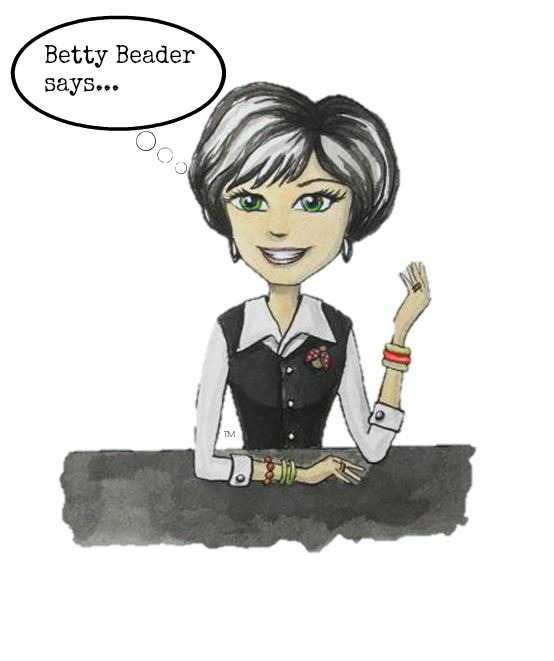 Patience will be key. This will be an ever evolving page as this site continues to grow.
Listed are the areas I will be covering. As new information is added this page will be updated accordingly. If you are looking for something specific and can not find it here then talk to me.
Let's help each other make this a great resource for you. I'm here to serve you.
Let's begin exploring.
Okay enough chatter let's get to talking about jewelry making supplies.
---
Beads
---
Beads - Are the main focus to a pretty piece of jewelry, but beads do not do all the work, they just get most of the credit.
Here is the list of things to keep in mind as you consider your selection when making any purchase of beads when designing and creating jewelry.
Bead Shapes
Bead Sizes
Styles: elegant, rustic, abstract, novelty, fun, festive, 
Bead Composites

Interior Hole sizes

This is a good start to educating yourself on 1/3 part of your main supplies...
We delve deeper into this subject talking about beads at "The Basics of Beads."
If you have not already experienced the vast sea of selection then get familiar a bit with some of the basics.
The next task will be to find a supplier of these beauties. Let me assure you there is no one stop shop.
Okay, that's a brief discussion on the first category. Next, let's move onto the next category of jewelry making supplies and I believe to be the most misunderstood...
---
Findings
---
Findings are components that are the secret sauce to what makes a piece of jewelry a piece of jewelry. They are the invisible hidden secrets that holds it all together.
Within this category are sub-categories and here is what we will cover:
crimp beads

crimp beads

fold-over crimps

ribbon crimps
wire guards
crimp covers
screw in crimps (scrimps)
stringing materials (if you can string a bead on it then it fits in bead stringing materials)

beading threads; nylon, silk, polyester

beading cords; leather, faux leather, hemp, satin, nylon, rubber, cotton



elastic
pre-shaped wire; add a bead, memory wire, neckwires
wire
misc; ribbon, yarn, sewing thread
earring findings (if you use it to make earrings then it fits here)
ear wires
earrings
ear thread
hoops
earnuts
ear stud
ear clips
other useful findings

head pins/eye pins
bails
jump rings/split rings
links
connectors
space bars
bead caps
bead cages 
bead frames
clasp
beading bases
---
Jewelers Tools
---
Let me first make clear that we focus on basics and jewelers tools are no exception. There are basic tools and their is everything else.
This section will consist of introducing you to other tools that basically serve the same purpose, as the 3 basic jewelers tools introduced in 'the basic jewelers tools' section we already covered.
But if you are like me once you learn the basics you want more and if you are really like me then you like tools, especially when it comes to making jewelry.
These are the tools we will cover and talk more about and demonstrate their uses.
Variety of Pliers:
Crimp Pliers
Hollow Nose Pliers
Split Nose Pliers
Bent Nose Pliers
Flat Nose Pliers
Various Wire Cutters:
Side Cutters
Nippers
Heavy Floral Wire Cutters
Other Useful Tools:
Reamers
Bead Stopper
Needles
---
Jewelry Displays
---
Storage Containers
---
...so you see there is much to do this year and lots [and lots and lots] of information that I have planned to be sharing with you about beading supplies.
Your patience with me, will be key.
If you want to stay up to date as to when new information is added then be sure to sign up for the Bead At Home monthly newsletter.
As much as I try to be visible in the social sites, I openly admit I don't do a good job, I'm so busy here right now.
But...I probably will be adding new pins to beading for beginners pin board at Pinterest. That is my favorite place to hang out when I'm not here that is.
I invite you to come over and follow either the board or just follow me the main topic I discuss plus a few boards of personal interest.
Thanks for hanging out with me and allowing me a good excuse to talk about beading supplies for beginners. It's my happy place and I hope it is for you as well.
Let's get beading...

Do you know someone who may benefit from this site? Then please share us with them.