Basic Beaded Bracelet
Let's uncover the basic beaded bracelet step by step process leading you ultimately to the 'how to' tutorial where we create this project. 

Along the way we will work through each step to ensure your success and build your confidence to easily move to each new project. Here is what we cover.
Bracelet Making Supplies
We'll look closer at the essential bracelet making supplies for our project.

Only 4 components make up the supply list.
decorative beads

beading wire
crimp beads
clasp
Simple enough don't you think?  We will look at each in more detail. Next up...
Jewelry Beading Tools
In this section we discuss the jewelry beading tools needed for this project. There are only 3 tools needed for any of the beginning projects. 

Once we have finished we will move directly to the next section and put the supplies and tools to use learning...
How to Make a Bracelet
The 'how to' will be your last stop on your journey learning how to make your first basic beaded bracelet. We will walk step by step through the entire process. If you should have questions by the end of the process write them down and reach out.
If you are ready to move forward then let's continue by starting the process with first understanding the anatomy of a bracelet, unfolding the construction.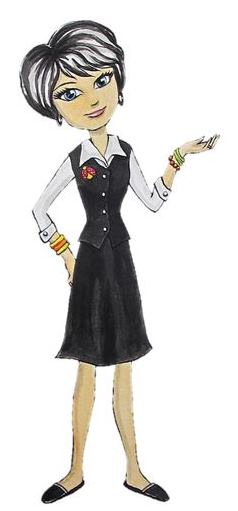 Jewelry Anatomy 101
Basic Beaded Bracelet
Jewelry Anatomy 101 is a course, or more of a concept, created for students attending the basics to beading classes we hosted. It evolved from our learning process. We found after many years of teaching the basics that this visual instruction of the construction helps to lift the fog and pull back the curtain of this simple process.
Think of it as a science project where we dissect and study the inside of each specimen down to it's basic core. In our case, a basic beaded bracelet. Once you learn the guts to the process you will never look at jewelry the same way again, you will see it with new eyes.
[Side note: We were never good in science but maybe if we had gotten to dissect jewelry rather than frogs we may have done better.]
By the end, you will see the simplicity of jewelry making instead of what may appear to be the complexity of it. 
Let's begin with a little exercise. We encourage you to make some notes so we can compare at the end. When you look at the beaded bracelet, pictured here, what are some of the things you notice? Take a moment to consider. It's not a trick question and there are no right or wrong answers.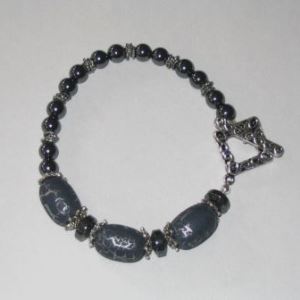 We want you to exercise what your brain registers from what your eyes see. Pause for a moment here before you continue reading. We aren't in a hurry, take your time.
Here's a hint, we're looking at things like:
The Beads
The Design
The Color
How is it closed
Do you see it? What did you come up with?
Now let's take a closer look at our basic beaded bracelet and discuss it.
Let's compare notes:
It's a bracelet.

The color is grayish black or a charcoal gray with silver metal accents.

The beads are a variety of shapes and sizes.

The closure is a decorative clasp in keeping with the design of the bracelet.

The style of bracelet is casual.  
Is there anything else you noticed about this piece of jewelry that didn't make the list?
Now let's ask, if that's what you are seeing from the outside of the bracelet, have you ever wondered... 
What are the beads strung on?
What is holding it together?
In other words, how do you go from this...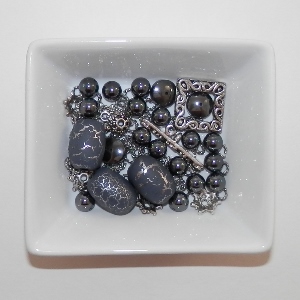 ...to this?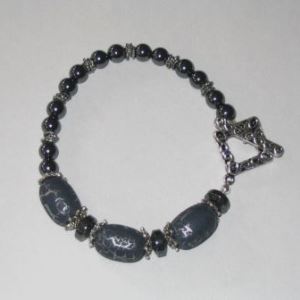 Let's look inside and see what's going on underneath the pretty beads that holds this piece of jewelry together.
Well to start with, you may know that a stringing cord is what the beads are strung on, but do you know what type of beading cord it is? We need to ask...
What are the beads strung on?
There are a variety of choices of stringing materials based on the project and we'll talk more of those choices as we work through other tutorials. But as a beginner when learning how to make your first bracelet we begin a stringing material called 'beading wire'.
Our beading wire of choice for beginners is a brand called 'Soft Flex Beading Wire'.
We're not paid to promote this specific brand (not yet anyway;) ). When we were introduced to this soft flexible beading wire nothing else compared. We discovered it to be the easiest material to use when first beginning to make jewelry. Learning from the beginning doesn't mean we have to compromise on quality. Learn it the right way from the start saving time of having to re-learn it later.
We highly encourage you that if you pay attention to nothing else please heed this advice. Of course ultimately the choice is yours but we couldn't continue without sharing that secret tip.
We won't lie...It does cost a little more but we are confident it will save you lots of frustration and provide you hours of pleasure through this learning process. It's well worth the extra cost.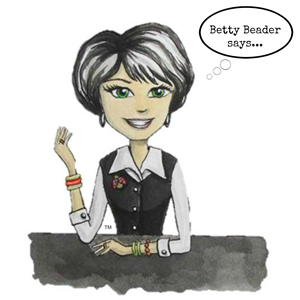 Beading Tip:
Not All Beading Wire is Created Equal
We found this out the hard way. Once we discovered Soft Flex Beading Wire it left us bias to which beading wire to use. 
Read more on why we love Soft Flex Beading Wire and why you will want to make this your beading wire of choice as well.
Alright if we got our point across let's move on to the next question... 
What is holding the bracelet together?
Shall we take a closer look? Stated earlier you need only 4 basic components to create a basic beaded bracelet.
1 - clasp

2 - crimp beads + 2 - seed beads
This visual shows all the components in use for either a bracelet or a necklace or even an anklet.
Each are constructed in the same manner, the difference is the length of each style. 
If you look at the small components closest to the clasp, that needs to be your focus as you proceed with this process.
These are the key ingredients for holding the jewelry together and we'll talk more on that in the 'how to' tutorial.
Our intent here is to demystify the process of constructing beaded jewelry, more specifically the basic beaded bracelet. 
So then, if you are ready, let's move on to 'how to make a basic beaded bracelet' by looking further and discussing each of these components in supplies.
Let's get clarity what each component is, how to use them and the purpose for each. 
Head on over to bracelet beading supplies by clicking this picture below. We'll see you there.

Jewelry Making Classes
---
Beading Supplies