Beading Craft for Kids
Beading craft for kids is a whole different direction in one sense and a large topic in itself. Yet it is still considered beading. The stereo typical beading craft for kids may consist of the large holed plastic craft beads or pony beads strung onto a thick plastic thread, like you see in this picture here. 
So much more is possible having done several children's classes. Using glass beads or novelty beads make great jewelry projects for kids as well using the right stringing materials.
The bracelet pictured to the right, was a project done for a first grade class for Mother's Day. How would you like to get this from your first grader? Not bad, huh?
Keep an open mind there is more to bead crafting for kids then plastic large holed beads. There are lots of selection that children can easily use.  The reality is that basic bead stringing taught here is suitable for kids of any age, 6-92. We would know...that has been the age range of students in our classes over the years. 
Bead stringing is great for eye and hand coordination for children of any age with adult supervision as much as it is for elderly to stay alert and agile. If they can hold it in their hand, they can string it.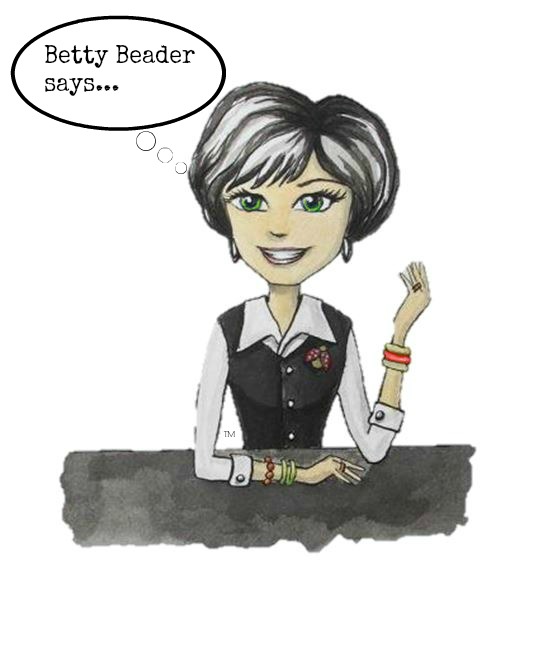 Beading Safety Tip:
Keep those precious little ones safe with adult supervision at all times! 
---
 A Word of Warning...
Please use extreme caution at all times when children are around. Beading tools have sharp edges, sharp points and can cut. Keep tools out of children's reach. Safety has to be first priority to keep this process fun!
Disclaimer:  beadingjewelry101.com is an information site from our experiences. Safety is always advised. Beading is not for everyone.  Small parts are not suitable for young children so please always use extreme caution when children are around.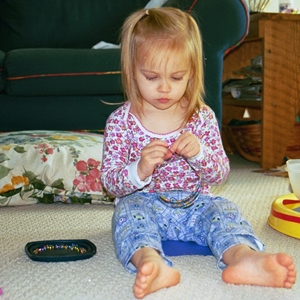 ---
Hopefully we made the point that basic bead stringing can be suitable for most ages but there are some other fun beading craft kits for kids as well.
Through the years in our house we love the melting beads put out by Hama beads and Perler beads. These are fun beads to play with and the beading patterns are endless.
Using a frame for both children and adults allows the ease of creating lots of novelty looks that can easily be converted to refrigerator magnets. Try gluing to a binder cover to decorate school supplies. This is just the tip of the iceberg for what is out there for kids crafts. It's all kid-friendly with the right supervision.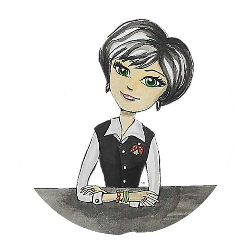 Where To Go From Here?
WHEW! That was a lot of information and those were just summaries and didn't even cover all the topics.....are you still there?
Good! We thought you may have drowned in information about 'What is Beading?' You can see there is a lot to this 'beading' stuff.
We hope now that we have had an overview of just some of the different methods and techniques of various bead work, this will help decipher the direction you may want to travel moving forward and help you to personally understand 'What is Beading' to you?
Summary
What is beading?
If you find yourself intrigued by any of the other methods discussed here on this page we encourage you to do your own research to discover more in the direction you have decided.
For now...'What is beading?' is wishing you beaded blessings in your adventures in discovering much more of 'what is beading?' for you.