Bead Shops
---
Bead Shops
Bead shops are a fun way to shop for our ever growing stash and collections. They are like mini bead shows year round.
Consider yourself fortunate if you have a local shop in your area.
Many don't.
It's makes it hard to take one on one jewelry making classes if there are no locations available to visit. It's not convenient either if you have to drive several miles or a few towns over to get to one.
| | |
| --- | --- |
| | Learning about beading jewelry and shopping for beads and supplies on-line is one thing but to visit a physical store and talk face to face with someone about the product puts it in a league of it's own. |
Let's Get the Word Out For Your Area
There are no bead shops in my area with the exception of the big box stores. Hobby Lobby is my favorite but it's not the only one in town.
I enjoy visiting, seeing and touching beading supplies and wish there were more selections.
It is the objective of this page to help our fellow beading buddies by sharing information of any in your area. So we need your help to get this done.
This is a personal invitation to brag about any or all shops that may be near you.
We want to hear about them and here is what we need to know:
Location
Jewelry Making Classes
Hours of Service
Website Address
Any additional information
Bead Store Owners
Are you a bead store owner? Would you like to add your store's information here with Bead At Home beading jewelry 101?
This is your invitation to brag. Tell us everything you want us to know about it, don't hold anything back.
Do you offer jewelry making classes? Tell us about what you offer.
Want to submit a photo of your store front? We want that, too.
If you have any questions regarding this feel free to 'contact me' with your questions.
There is no charge to list here...this is a service to all our beading buddies out there. 
Take advantage of it now.
Have Beads Will Travel
Do you take your beads traveling with you?
Many do and what great fun it is to visit local establishments in other areas you are visiting.
Have you ever wondered about some of the local spots to visit?

Well if you are a beading jewelry making enthusiast then visiting a local shop in your travels is probably high on your list and you know what I'm talking about.
It's okay to admit it, we're friends here.
Here is the picture, follow me now; You see a bead shop. The beading radar goes off and you have to add it to your list of the local attractions to stop and visit and spend money. Beads are souvenirs also.
Then we need your help too. Tell us about what you have found in your travels.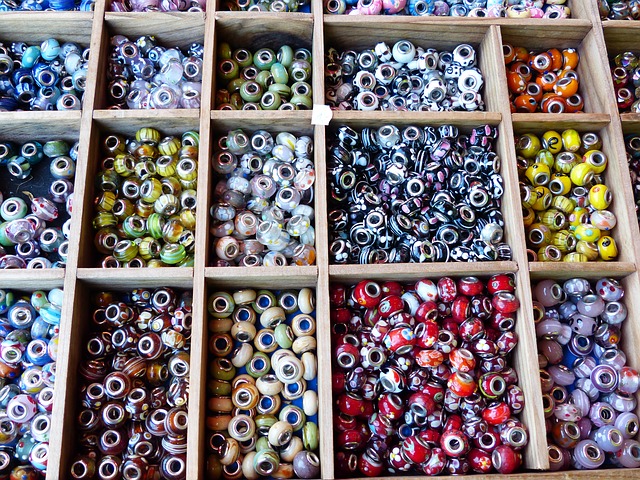 Where is it located?
What do you like best about it?
Any helpful hints?
What other local tidbits did you think may be of interest and importance for those of us visiting as well? 
We want to hear it all!

It's like finding lost treasure.
Just think, if you add to this list any body visiting your area will already feel at home knowing little tidbits that we would not normally know unless you share them with us.

What little gems of bead shops do you want to share with us?
Let's Get Beading...
Okay ready to start sharing?
Contact me if you get stumped during the process of sharing. 
Come on...we're waiting to hear!

Have A Bead Shop in Your Area You Want To Share?
Share with us won't you? Begin by entering the bead shop name then click to see the rest of the form to complete your submission.

We're waiting to hear from you and looking forward to visit.


Jewelry Making Classes
---
Beading Supplies