What's New at Bead At Home?
What's new at Bead At Home? That's what we are going to discuss.
Here we discuss more information about the current updates or newly added information you may have missed regarding tools, tips, techniques and so, so much more to help in your beading for beginners journey.
Cruise around and see what may interest you. Don't find it here? Visit 'sitemap' and see if you see a topic there.
Enjoy and please make yourself 'At Home'.
Here is what has been recently updated, added or discussed...
Beading Terminology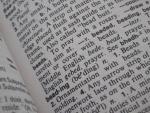 Beading terminology is a language itself. Learning new words, trade jargon, and what they mean in regards to basic beading will help with the process.
Do you know someone who may benefit from this site? Then please share us with them.