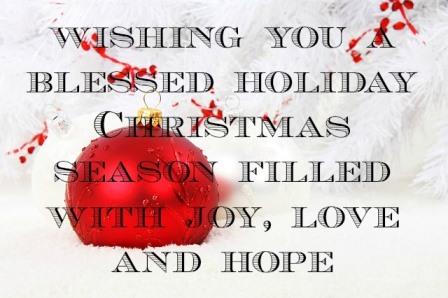 ---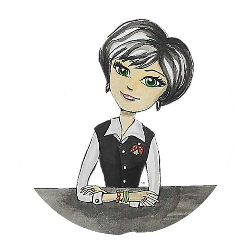 Happy
Holidays
From Our Home
To Yours!!!
Welcome back to our last edition of Bead At Home Beading Jewelry 101 newsletter for 2015...
---
As we move into the last month of 2015 let's take a quick recap of November's activities and then let's look ahead for what's in store to finish out 2015.
Button Day!
Did you get your mid-month mini newsletter to commemorate Button Day? It was loaded with links of projects that incorporated buttons...if you did not see it then revisit now to see what Button Day projects you missed. All of these projects are seasonal with just a change of the color which was something else we spoke on...
Jewelry is Always in Season!
We talked about a gorgeous wire wrapped bangle bracelet and you were introduced to a Master Wire Sculptor, Preston Reuther. Preston's work and story has been an inspiration for Bead At Home.

You can't tell me you didn't drool (just a little?) over those beautiful Swarovski Crystals, It's okay, we're friends here, you can admit it. I promise I won't tell anyone…
Crafting Storage Challenge
Since we are all friends and we are sharing secrets then my secret is that this specific challenge is to be continued until next month. Here is one idea I found that was a very close resemblance to what I am working with. But lots more inspiration is waiting to be found. Have some ideas? Share them with us.

Now, one of the last things discussed in November newsletter was that…
Bead Style Magazine
is available and since this is a publication that is published every other month that means this edition is the November/December issue. If you still have not gotten your 2015 issue it's not too late.

Here is my best December hint...a BeadStyle Magazine Subscription makes for a great stocking stuffer for any bead loving enthusiast.Tell your significant other that Betty Beader said so.
---
That recaps November...
so what's in store for December?
---
Pantone Webinar December 3…
We will be attending a Pantone webinar this Thursday where they will be revealing the 2016 color of the year report.

If you would like to be on the front end then be sure to sign up for their e-mailing list by visiting Pantone (dot) com so that you can stay up on all the latest.

Color is just one source of inspiration and Pantone is the leader of setting the color trends for the rest of the market. I'll report back to let you know what I find out. In the meantime learn how color can inspire you with jewelry making designs.
Project of the Month:
Snowflake Woven Earrings ...Well??? Don't we all want a white Christmas?
Birthstone of the Month:
Three stones represent the birthstone for December and such rich beautiful color scheme they are.

The three December birthstones are Tanzanite, Zircon and Turquoise and you can learn more about them with American Gem Society

Enjoy.
Question of the Month:
We always appreciate hearing from you and hope that if any of you are struggling with the process that you reach out for help.

This month's question comes to us from our beading buddy Joanne who was struggling and here was her question.

Q: I just completed threading my 1st necklace as per your instructions and the crimp cut through the wire...What type of wire should I buy?

Starting with the right supplies makes all the difference. Thank you Joanne for asking this question and keeping us on our toes. It told me we had not done our job correctly in getting this information out there.

So to answer this question properly lit the fire under us to get these 'draft' pages finally 'published'. Visit these pages about beading wire for the full explanation.

Then go directly to our specific beading wire recommendation for you… Soft Flex Beading Wire. It's the only beading wire I recommend and it's what I use for all beginner classes to get you started on your projects.

Take a visit now to help you with your stringing projects in December for any gifts you are planning for family and friends.

I hope this helped, please contact us if you need more information.
The Year in Review:
As 2015 comes to a close we've been taking time to look back over the past year with you. We are truly touched by your interest and your participation with the growth we have been experiencing.

We are especially excited that we are about to hit a new high of 1000 on the mailing list and we have only just begun (it feels that way anyway).

Thank you for your support and let's see what new things Bead At Home will be creating and providing for your beading needs in 2016…Stick around there is still more coming and more changes and updates are just around the corner.

We want you part of it because we can't do it without you.

Here are two things on the priority list:

1) Would you like to hear from us more frequently on a regular basis?

If you would then visit the "Subscription" page and increase your frequency to either weekly or bi-monthly. You'll still be signed up for the monthly newsletter but with just a few more mailings during the month.

The choice is completely yours and should you change your mind again you can always adjust it according to what suits you. We understand.

2) We will be changing to a new emailing service. Why? A couple of reasons;

*The new program is easier to use.

*The new newsletter will look way prettier.

*There are more options for functions and email service.

*Did I mention it is just an easier program to use?

So let me pre-warn you I'll be moving your information so if you should see something crazy from Bead At Home this month don't panic, it's probably a case of me just hitting the wrong buttons like 'send' before I should have. This will entail exporting and importing email address and well it's always a learning curve for us.

Thank you in advance for your patience with us as we continue to fine tune our services for you.

Lots of plans ahead for 2016 and we can't wait to share them with you.
In Conclusion:
Bead At Home Beading Jewelry 101 wants to wish you a blessed holiday Christmas season filled with joy, love and hope for a prosperous and productive 2016 as we continue to travel down this road together learning more and more about beading for beginners.

And always remember:

I have filled him with all kinds of skills to make artistic designs for work in gold, silver and bronze, to cut and set stones, to work in wood, and to engage in all kinds of crafts. Exodus 31:3-5

Beaded Blessings!

Betty, the beginning, Beader

a.k.a. Teri Hansen