It's Official...
School is in Session
Gold there is and rubies in abundance, But lips that speak knowledge are a rare jewel.
Proverbs 20:15
---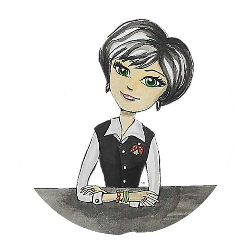 Greetings
and
Salutations
Thank you for visiting with me in this issue of Bead At Home E-zine.
Glad to see you again!
---
Hello and welcome back.

Well it's official...school is back in session.

Last month's newsletter was very different than what I would normally send out. I appreciate the fact that you are still here.

I always get sentimental when it's time for the kids to get back to a school schedule.

These years don't last long and having my kids around, enjoying our summer time together is important to me. I'm eager for the summer break to begin and sad to see them head back to school.

But I will admit that once I get over the hump of the transition I find I'm ready to get back to the routine and having more time to focus on beading and sharing it all with you.

So class is back in session...let's get busy beading and talk projects! Shall we?

What kind of projects are you currently working on?

What kind of projects do you want to be working on?

Let's look at where we are in the year right now...

It's September, cooling down from a HOT summer, it's officially back to school and fall is just around the corner.

Schedules pick up and activities increase.

Let's look at what's ahead...
---
Back To School...
Change of Season...
It's Time to Freshen Our
Wardrobe and Accessories
---
With each change of the season comes a change of the color palette. So what's new for this fall season 2015?

Let's check in with Pantone for the fall 2015 palette.

Watch the 5 minute video and allow yourself to savor in the delicious descriptions of this seasons colors.

It will be worth the time for you to see this fall's color trends as you design pieces for yourself, family, friends or potential customers and clients.

Pay special attention of the necklace that Leatrice Eiseman, the Executive Director of Pantone, is wearing.

Inspiration awaits you.
Show Your School Spirit
With every new year back to school means it's time to show your school spirit with your school's colors. There are lots of opportunities to wear those colors all school year with sports events and activities ahead.
Team Sports or School Clubs
If you or your child are active in extra school activities then don't forget to add charms to your jewelry to support your favorite team or club as well.

Whether it's cheerleading, football, softball or a club your are active in there is a charm to show your support.

These are a few of my favorite on-line sites that I like to shop with when trying to find just the right charm.

Bead Giant / The Charm Factory / Beads and Charms

These three have a great selection between them that there should be no trouble in finding just the right charm or accent bead. Notice in the choker above the accent bead is a lion to represent our school mascot.

Have fun with your search and see what kind of unique look you come up with.

If you have another favorite bead shop that you prefer please share with us on Bead At Home's new page BEAD SHOPS.

We want to hear about your favorite.
Fundraisers
Back to school also means it's time for those every reliable fundraisers for all teams, clubs and schools alike.

Tired of the same old fundraisers? Looking for something fresh and new?

Why not jazz it up using customized and unique jewelry to help put the 'FUN' back into fundraising for your team, club or for booster as well.

Here is one of my favorite places to shop when it comes to fund raising events. Everyone loves some kind of jewelry item whether bracelets, necklaces or even key chains.

Customizing is always a big attraction. Don't let this school year be just another boring candy sale or car wash to raise those funds needed to support your team. Give your group something that they really, really want this year.
School and Town Festivals plus Church Bazaars
Tis the season for the school, town or church festivals and bazaars.

These are really great venues for finding a captive audience to help raise funds or earn a little extra money to support your beading habit.

I've come to the conclusion that there are two type of people that come to these events, those that are buying and those that are looking for ideas.

Jewelry is always a main attraction that most everyone will want to consider even if they are just looking and there are always lots of jewelry booths at these events as well. Don't let that put you off. Work it to your advantage, do something different to help you stand out from the crowd.

If you keep the price point affordable you are likely to have more interest. Everyone loves to walk away with some little token from the event.

Not everyone will want to drop $20 for a necklace but they may be more inclined to part with $5 for earrings or a key chain.

I encourage you to keep this in mind while you plan your items as long as the profit margin makes sense.

What kind of festivals and bazaars are happening in your area and will you be participating in any this season?

How will you be different to stand out that will get everyone to buy what you have?

Share your ideas with us...we want to hear.
---
Is It Back to School for You?
---
With school back in session here is an opportunity for you to go back to school as well?

There are options available to you to learn something new this fall.

Not sure where to look for classes for yourself or maybe not sure what to take?

Here are a few suggestions of where I have offered classes over the years. See what might be available in your area.
Craft or Hobby Stores
These are some of my favorite:

Hobby Lobby, Michael's, Hancock Fabrics, Jo-Ann's Fabric and Craft Stores

Hopefully you have at least one of these in your area and they should have some classes scheduled for this fall season.

If not then try...
Community Colleges
A lot of times a local community college offers continuing education classes. This may be a viable option for you.

Not available then another option may be...
Parks and Recreation Centers
Parks and recreation centers don't just offer sports they also offer instructional classes as well.

Can't find anything in your area then maybe a little travel may be in order.
Lapidary Schools
Have you heard of lapidary schools?

I hadn't until I started getting deeper and deeper into jewelry making.

They are around and worth the search.

Here is one that is in my area and has been on my wish list for sometime.

William Holland School of Lapidary Arts

It is worth a look to see if anything may interest you.

With the selection of topics offered I'm betting you will find at least one topic, but I bet you find more.

Mother used to say you're never to old to learn something new.

Do a bit of research now to plan ahead for additional schooling if you want to learn more. That's half the fun.

If you just totally reach a dead end with any of these options then reach out to me and let me hear from you.

Video classes are on my list of things to do, hearing from you helps me to know more of what your needs are.
BeadStyle Magazine
One additional resource, pick up the newest issue of

Bead Style Magazine September 2015 Issue

Every issue has new and fresh projects, providing a list of supplies takes some of the guess work out of it for you.

Remember to share with us what you are working on for this back to school season.
---
Question of the Month
---
As we continue to grow, more and more questions continue to come in. So it's time to update the FAQ's page

As each question is sent, it continues to clue me of the immediate pages of information that need to be built to help you in this process of the beginning stages.

I received some really great questions last month.

I try to immediately answer everyone that submits a question to me and then I begin the planning for building the page that covers the topic along with adding the question to the FAQ page.

Your patience is appreciated as we continue to build.

So here is this month's question I chose to share;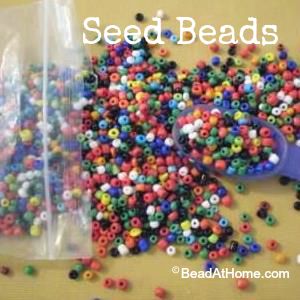 Q: I was following a pattern and the listed materials asked for the beads in this fashion; 15/0 seed beads in (2) colors, 11/0 seed beads (2)colors and so forth. I thought it may be sizes in mm but it still doesn't make sense to me, would love to finally know what this is!?!?
A: 'Seed bead' is actually a generic term for 'very small beads' and since these are very small beads they are generally smaller than a mm [which is the standard measurement for most beads].
The materials list was asking for seed beads 15/0 and 11/0, these are the measurement for seed beads and to put it as simple as possible, they represent how many seed beads it takes to measure an approximate inch most of the time. i.e. 15/0 = approx 15 seed beads to make an inch; 11/0 = approx 11 seed beads to make an inch and so on.
You may also see the sizing of seed beads listed as 11° or 15° vs. the 11/0, 15/0. This is the same thing. The /0 or ° is referred to as 'aught', so you may be watching a tutorial using seed beads and hear the instructor state "use 15 aught seed beads" or they may just say "size 15" this is merely the verbal word for the /0 or the degree mark °.
Seed beads are most commonly used in bead weaving, both on and off loom, bead crocheting as well as garment and accessory embellishments like a wedding gown or handbag.
For more information to continue this topic visit Bead At Home beading jewelry 101's new page on 'What Are Seed Beads?'
Thanks again for all your questions. Keep them coming and be watching for notices of updated pages of new information created as questions continue to come in.
Now...
---
What's New at Bead At Home BJ101
---
Things continue to move along with growth for 2015 I can hardly believe we are now in the last 4 months of the year but there is still a lot of year to go.

New information is added and the planning for more is in preparation.

Stay tuned for more announcements.

Site Survey's continue to come in as well and if you have not shared your opinions then there is still time. Take a moment now to fill out the

Beading Jewelry 101 Site Survey

Let your voice be heard. All input is welcome.

If you have more to say that is not in the site survey then please contact me to share more. I appreciate hearing from you.

I truly am humbled by your support and your interest in what is growing here. I look forward to sharing more with you in the very near future.

There is still much to do so thank you for your patience as we grow, and yes Y.O.U. are part of the W.E.
---
In Conclusion...
---
If you are interested in seeing any previously published Bead At Home E-zines then here are a few ways to find them.

One: There is a link in the FAQ's section,

Two: Here is a direct link to Back Issues for Bead At Home E-Zine,

Three: There should be a link at the bottom of the newsletter.

Thank you for visiting with us today and we hope that you have found some helpful information to make your journey in beading for beginners easier for you.

Please remember to keep the questions coming in so we can continue to help with your beading needs.

Until next time remember...

I have filled him with all kinds of skills to make artistic designs for work in gold, silver and bronze, to cut and set stones, to work in wood, and to engage in all kinds of crafts. Exodus 31: 3-5

Beaded Blessings,

Betty Beader (a.k.a. Teri)
---
---