It's Official...
Life Happens and
We Are Moving!!!
---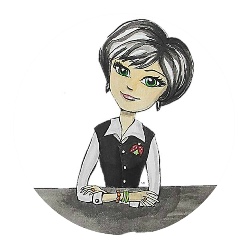 Bead At Home
headquarters
is getting a
new home.
There is a time for everything, and a season for every activity under heaven.
Ecclesiastes 3:1
---
What's New at Bead At Home Beading Jewelry 101
Greetings and Salutations;

A new season has come to the Hansen family and Betty Beader is now part of that family.

We are currently in the process of moving our home which houses the headquarters for Bead At Home.

It didn't get it's name for nothing...'At Home' is 'At Home', no matter where it takes us. ;)

There won't be any change to our website here just the location of where it is created. Since we are a staff of 1 at the present, when I stop so does the correspondence. But I had to send out this personal note to let you know.

There is a possibility that the October Bead At Home E-zine may be late.

So for now we are closed down for the balance of September. The moving truck comes this week and there is still a lot to pack. It's amazing how fast it accumulates.

I do apologize for any inconvenience this may cause you but promise I will be back up and running as quickly as possible.

In the meantime be sure to keep on reading and beading. When I get back I want to hear about your projects.

Please know that even though I may be out of commission you can still contact me to keep the questions and comments coming. They are read and I will get back to you very soon.

I appreciate hearing from you. I truly am humbled by your support and your interest in what is growing here. I look forward to sharing more with you in the very near future.

There is still much to do so thank you for your patience as we grow and move.

YOU are what makes this happen. You are my drive and energy so thanks for hanging in there.

Thank you for your patience and I look forward to continuing to help you with your beading needs.
---
In The Meantime...
---
Until we can get back up and running here is a link to take you to all the back issues of the e-zine.

It's been a growing year and it's been in constant change.

There is still more to do. Thanks for hanging out with us and enjoy the back issues until the next one comes out.

Back Issues for Bead At Home E-Zine,

Until then remember...

I have filled him with all kinds of skills to make artistic designs for work in gold, silver and bronze, to cut and set stones, to work in wood, and to engage in all kinds of crafts. Exodus 31: 3-5

Beaded Blessings,

Betty Beader (a.k.a. Teri)
---
---