April Showers Bring May Flowers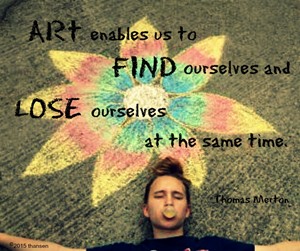 "Art enables us to Find ourselves and Lose ourselves at the same time." Thomas Merton
---

Greetings and Salutations
---
As the months fly by I can see by the calendar we are now in the month of May. [In case you might have wondered there was no April 2015 edition of Bead At Home Newsletter, so you didn't miss it. I was so verbal in March due to National Craft Month I just decided to give you a break.]

But here we are in May, spring is in full swing and it is going to be a busy month with life events in our household...does that equal opportunities to create jewelry?

You bettcha!
It's KY Derby Day...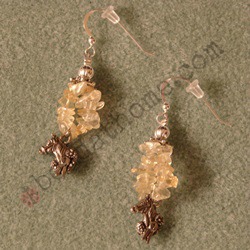 Today, May 2 is the beginning of the Triple Crown of horse racing with the 'Running for the Roses'...The KY Derby.

Are you familiar with it?

Personally, having grown up in Louisville, KY the KY Derby is a BIG DEAL and even though I don't live there any longer my heart is still there at this time of year when the first Saturday of May millions of eyes will be on the first of three horse races that lead to the triple crown of horse racing.

It is considered the most exciting 2 minutes in sports.

I can't help myself but talk about it, it was a major event in my life for so many years and I have to share it with someone. Thanks for understanding.

Do you have a major national event that happens in your area that is a BIG DEAL? If so then you have an idea of what I'm talking about.

My daughter plays softball so games are in full swing and keeping our household busy running to practice and games which is on the calendar for today as well in addition to The KY Derby...
It's Graduation Time...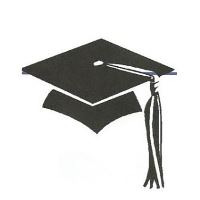 Also in our house my daughter completes her confirmation this month and graduates from middle school…[sniff, sniff]. Time moves too fast.

May is graduation time for many completing school years from Kindergarten to College.

But the biggest event for the month of May is…

(drum roll please)…
It's Mother's Day...
Mother's Day falls on the second Sunday of May and it comes every year.

So what am I getting at and why do I share all of this with you?

These are all notable events to create some great themed jewelry...

Sports Events...

Graduations..

Mother's Day...

What do you have planned?
---
Happy Mother's Day
---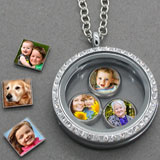 I caught this article from Bead Style Magazine that talks of this very event commemorating all mothers with Three Mother's Day Gift Ideas using themed jewelry.

Stamp Metal Charms / Mother's Birthstone / Photo Jewelry

All of these ideas can be created from the simple 2 techniques and 3 tools that are taught here at BJ101.

Even though I teach the techniques I do not, at this time, provide the supplies needed to complete these projects.

So let me help you find them with this one location that would make the photo jewelry easy to create. Photo Jewelry Making.com sells their photo jewelry in kits providing a convenience with everything you need all in one package.

I have been visiting their website for a while now and I like what I see although I do not have firsthand experience purchasing from them.

They seem to be a very large operation with a large selection as well as different options for purchasing supplies in a variety of ways.

Prices seem very reasonable.

They have been on my wishlist but have not been a priority but I believe I have just talked myself into buying a Mother's Day present for myself from them.

If you should decide to visit and purchase as well, then please send me a review of your experience. I will be sharing the same with you.
---
What's New at Bead At Home BJ101
---
As more and more information is added keeping things tidy and in order is a priority.

I think I have now updated all pages with the new look...

How do you like it?

If you find anything that seems out of sorts or untidy please feel free to let me know, the more eyes I have the easier it is to keep this up to date for you.

I did a new quick link page for all beading tutorials found at Bead At Home BJ101. It can be used as a quick reference to see what new projects are added.

I thought much easier to get straight to the projects. Once you work through the 'start here' section understanding the main 3 tools and the 2 simple techniques then the projects are endless.

Just manipulating the beads and introducing new findings creates an endless list of jewelry and accessories that can be made.

Be sure to be watching that page as new things are added.

If you haven't seen it take a look now Beading Tutorials

It is for your convenience and I hope you find it helpful to make your learning experience that much more effective.
---
In Conclusion...
---
Wishing all the Mothers, Grand-Mothers, Great Grandmother's, and those that fill the Mother roles a blessed Mother's Day and personally wishing you a Happy Derby Day as well.

Hoping you have lots of opportunities for beading jewelry in the month of May.

Be sure to visit BJ101 as more and more continues to get added and please leave feedback. I look forward to visiting more with you there.

We'll talk again soon and remember...

Exodus 31: 3-5 I have filled him with all kinds of skills to make artistic designs for work in gold, silver and bronze, to cut and set stones, to work in wood, and to engage in all kinds of crafts.

Beaded Blessings,

Betty Beader (a.k.a. Teri)
---
---