2015 Site Survey
The 2015 site survey has closed. Your voice has been heard.
Thank you for chatting with us and sharing your thoughts.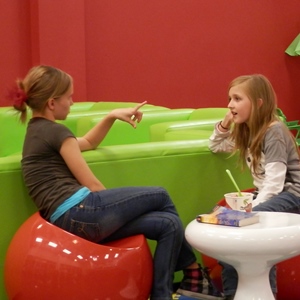 We just love to talk about beading and jewelry making with you. 

We truly appreciate you stepping up and providing us feedback. This allows us to strive to serve you better in your own beading experience.
Here are some of things we heard you share with us.
---
Why Are You Here?
It was unanimous...You want to learn how to bead. Here's what some of you shared:
Learn to resize without damaging jewelry
New hobby
Want understandable guidance
Learn to embellish on greeting cards
add charms to bird feeders with tea cups and saucers
Learn beading and wiring
Want to make money
Want to start a business
Want someone that works with beginners.
If others can do it...I CAN TOO!
---
What Is Your Experience?
The choices were: 
None
Novice
Beginner
Intermediate
Restart
Here's how it broke down among you:
50% are Beginners
25% said you had no experience at all
11% considered yourself novice 
11% are intermediate
Additional Comments:
I use to make toy necklaces, a crimp is a neat way to have finished it off.
I would love to know where to get cheap bulk beads to save money on a low income.
I have done some jewelry but really need some tips to improve.
I love making crafts.
I want MORE projects for beginners.
I want to start a business.
I want to learn more.
---
What Are you Hoping to Learn?
Advice on materials and how to close ends
As Much As I Can!!!
Use of tools for quality pieces
How to make charms using beads
Make lanyards
Beaded Bag
Bracelets, purses, necklace and belts
Basics
How to make my own designs
Step by step process for beginners
More Styles
More tricks to beading
Refresh my skills
Bead weaving
beadmaking and wire work
Different designs
Work more with seed beads
Anything and Everything!
Lots of tutorials ahead based on this list here. I will keep you posted as more are created. It's gonna be a busy 2016, we can't wait to bring it to you.
---
How Do You Prefer to Learn?

76% Written with Pictures on the Internet
15% Written with Pictures off the Internet
6%    YouTube or other video on line
3%    Face to Face
---
Do You Want Project Kits?
Yes, Please!!!....[they are in process]
---
What Do You Like Best About BJ101?
You had some really nice things to say, which said to me that I was reaching you. 
I also hear that you want more and I promise it is coming, but the general consensus is that the site is easy to follow, understandable and detailed. 
Thank you for all your kind words and we've got more sitting in the wings to bring out.
---
What Do You Like Least About BJ101
Not many answer this even though I give you free reign...the only thing anyone said was that they couldn't get started fast enough. 
Understandable, that's exactly how it was for me. So we'll keep giving you exactly what we are giving you only more of it.
UPDATE: 1-2016, We have created a Step By Step Guide to help you get through this process in a direct manner.
Print it off and use it to help you stay on track moving efficiently through the process.
You still have to do the work but this is your guide so you aren't distracted by all the shiny objects.
Let us know how you like it.
Get your's now 'Step By Step Guide'.
---
Where Do You Like to Hang Out?
It looks like it is just about evenly distributed between all the main social hangouts with FaceBook leading.
We will be working to hangout on the social sites more in 2016 as well. After all we are beading buddies...
UPDATE 1-2016: We have created a facebook group 'Bead At Home'. A group for beginners, because 'Everyone Has to start at the Beginning'. If you would like to request to join send your request here.
---
In Conclusion...
That pretty much covers what we talked about this year from the survey. I want to thank everyone that participated and letting your voice be heard.
As you can see from this you ARE NOT alone...there are many out there wanting the same thing you want, an easy process to get you from point A to point B without the stress of it all.
We will take all of this information into consideration as we continue to plan in 2016.
For now, the site survey is closed but we'll be coming to you again asking for more input.
One last note...Several of you said you were interested in participating on a 'test team', some I have already approached and have worked just a bit.
If you have not been contacted yet don't worry, you will. We have a lot of work to do, so much more to create and I need your help to get it out there to you. I will be reaching out to those that said 'Yes' and 'Maybe' to participating on a test team. 
Feel free to reach out and talk more to us, we love hearing from you and we are always open to your suggestions, after all Y-O-U are the reason we are here working to make your beading experience has helpful as possible.
We know we can't be everything to everyone but I hope what we have done is at least inspire you to find what you want from beading jewelry.
You always have a home here at Bead At Home Beading Jewelry 101 and we look forward to continue serving you.
As we say:
Proverbs 20:15 Lips that speak knowledge are a rare jewel.
Now let's get back to beading...